i like this photo of me from israel, in jaffa. the girl next to me is named marissa too and provided many unnecessary "huhs."
i want to go back. i miss it already. i got to float in the dead sea, hike masada, ride a mother-f'n-camel and meet amazing israeli soldiers and students. it was hot. very hot. 110 degrees hot. the day we left, it hit 122. i lost 8 pounds even though i ate a shit-ton of falafel and gelato and weird israeli candies. it's only because i sweat so much! oh, and the hiking. we hiked. a lot.
we named our camel "tahini."
there's more photos at my facebook page.
if you aren't my facebook friend already, fix that!
http://www.facebook.com/chestylaroo
SHALOM AND GOODNIGHT.


it's not like i believe i'll actually be friends with my current infatuations, but if i watch enough of their show i feel creepily connected to them. so much so that in my head, i can rationalize a reality when them in it.

right now, i've been watching a lot of FRINGE and a crush of sorts has grown for joshua jackson.
i was never crazy for him in the dawson's creek era (although he'll always be "pacey" in my mind) and i'm sorry, but the skulls was just kinda EH but his little sassy sideways smirk and sexy black high-necked wool jacket he always wears in this show...DAMN. i'm into it.

the show is set in boston which i'm quite familiar with and it's so simple to say to myself "man, i know where they are. we could just BUMP into each other one day--how cool would that be?" and then i drift off into a daydream where we are cruising down the back bay, windows down in some flashy car (probably his) and it's comfortable and awesome.

i know it's weird. and i know we'll never hang out, but it's fun to pretend.
i guess that's the same rationale stalkers use. eww.
i'm not planning on hunting him down or anything, it would have to be serendipitous, of course.
ah well, a girl can dream.

p.s. jason siegel or christopher maloni, i'd settle for either of you, too.
i'm really irrational when it comes to celebrities.
MY PARTY DRESS ARRIVED!!
what do you think?
it's gathered at the waist and has, oddly enough, shoulder pads hahaha...but it's comfortable and i like it. i'm going to get some new black spanx tights to wear with these and i have to decide if i'll buy one of those shoes i posted below or none and just wear something i already own.
here's a few other outfits while i'm at it:
this is the oversized shirt that i'd probably wear with my black skinnies and possibly a belt around my waist.
this is what i'm wearing to work today. i got the sweater in the clearance section of anthropologie. i'm into it.
okay that's all! i'm happy now! BYEEE!
we are trying to add more dates because the demand is certainly there, i'm just hoping we can get everyones' schedules lined up. we did get this awesome review though:
http://www.mountainx.com/theatre/article/theater_review_alice_underground
my friend shannon flew down for the weekend and i had an absolutely amazing time with her. i've known her since i was 10 so that's sixteen years (wow.) we ate good food, laughed a lot, and had a really good visit. i miss her already :(
i'm about 90% certain that i will be accepted for a birth right program this july/august, as i had my phone interview this weekend and she said i was eligible. i am simultaneously excited and frightened about going to israel--i just know it'll be a life-changing experience.
i'm ready to get back to the gym now that many of my commitments are done with. i miss lifting weights and sweating my anger away, haha. today it's just sadness. nothing like bicep curls to brighten your mood! ugh.
ah, the comedown after a great performance. kills me every time. i get so bummed out--you put all this energy into a play and then when it's over, it's like you mourn the loss of it all.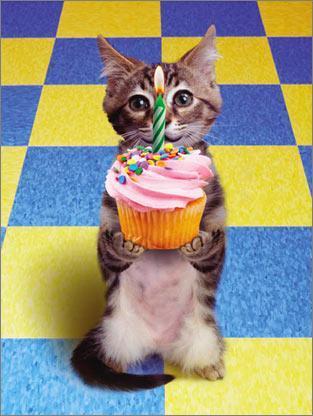 it's my 26th birthday!!
i'm gonna enjoy my day off by eating chocolates by the fire and by getting a mani/pedi later this afternoon. i'm feelin' a trip to the liquor store but i'm not sure what i want to sip on tonight!
you can never go wrong with whiskey...
i'm also e-window-shopping like a fiend and waiting to hear about the tjmaxx/marshalls $5,000 shopping spree. AHHH i wanna know who won!!!
HAPPY DAY TO MEEEEEE

so i said "fuck it" and started walking on merrimon, listening to my ipod and hoofin' it down the street when i slip on some black ice and eat it, HARD, on my left elbow and upper thigh, skidding for a few feet, unable to stand up. my ego (and body!!) was bruised, but i made it across the street to greenlife where a gracious co-worker picked me up.
ace hardware sold out of snow shovels AGAIN and my little scion is just caged in in hard, bummy snow and i'm waiting for the ice to melt a bit before i venture my hobbly self out again :(

thanks, winter.
at least today is the shortest day ever so i can give up on it soon enough.
after trekking by foot in the snow for upwards of 10 miles this weekend, i was hoping to drive my car this morning. my stupid landlady does not have a snow shovel, so i used a gardening shovel for an hour, barely making a dent on the 15" chunk of frozen snow and ice.


ooooo if we could win a $5,000 shopping spree, i would pee my pants!!
big kids' prom was better than the real thing!
(
a few more.
Collapse
)

she was really sweet and totally made my day. i hope i made hers!
i just answered the main line for mountain xpress and an older woman named naomi was trying to place a classified ad for a silver and blue sequin jacket for sale. she was retired, and had the sweetest southern drawl (called me "honey" ever other word) and even though it's not my department, i ended up talking to her for over 15 minutes. she was wonderfully chatty, telling me how "no one wears chiffon anymore--such a crying shame" and we laughed about new-fangled computers. she wished me well for the next 12 upcoming holidays, and made it abundantly clear she'd love to talk again.